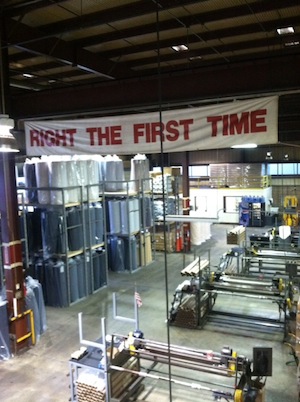 In 1972, following 17 years of employment in the textile industry, Flame Laminating Corporation was founded by Joseph DiGrazia. Since that time, Flame Laminating has largely grown and expanded its services.
Today, Flame Laminating is a second generation family-owned and operated business. We are located in North Andover, Massachusetts and our main operation occupies a 60,000 sqft facility which is situated on 60 acres of industrial land. It is accompanied by 250,000 sqft of industrial and commercial retail space which is owned and operated by the DiGrazia family as well. This unique position has allowed us, and continues to allow us, the ease of expansion to meet the ever-changing needs of the industry.
Over the years, Flame Laminating has become known as one of the leaders in the textile field – from lamination and combining, to converting all types of fabrics and films. We service many intermediate and end-use industries – ranging from medical applications to military applications. For years we have been a leader in footwear and apparel laminations and converting.
We pride ourselves in that our machinery is state of the art, and is well-maintained and updated on a regular basis. Our employees are all well-trained in their field; a number have been with the company for over 20 years.
At Flame Laminating, we treat every customer and their project as if it were our own – from large volume runs to sampling. Moreover, we take pride in our research and development – we work closely and confidentially with our customers and we excel in the development process because of our attention to detail.
In August of 2012, we expanded our production and acquired Cooper Fabrics. This allowed us to significantly increase our product offerings.  We Expanded again in 2014 with the acquisition of  First Solution Perforating . For more information please visit www.cooperfabrics.com and www.fsperforating.com.
With years of history and knowledge behind us, the DiGrazia family and staff welcome you and look forward to any services we may provide.